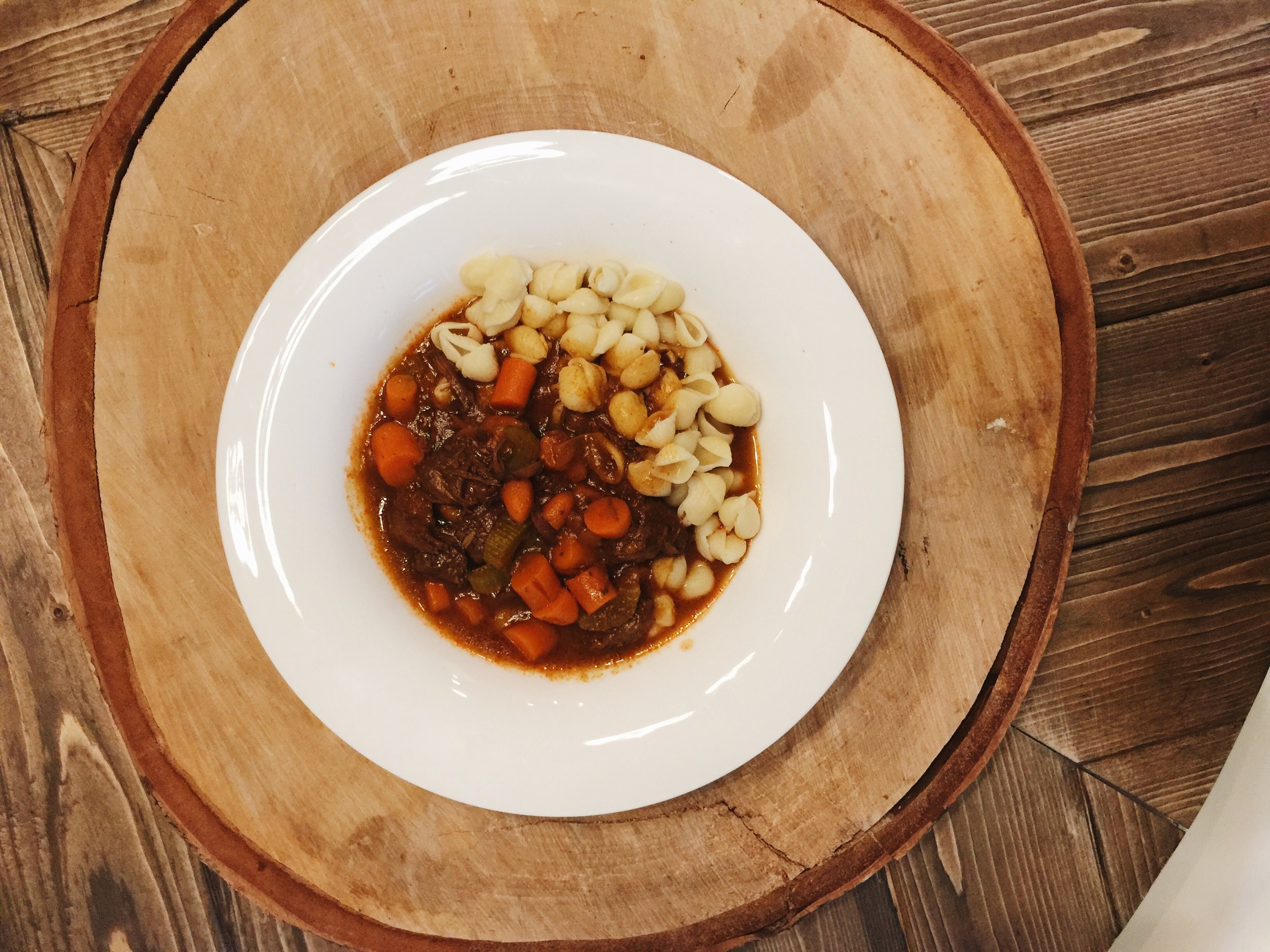 This recipe was originally from my mom's brother and has been a family tradition of serving it on Halloween. It's delicious, warm and fills the belly. Great left over, Enjoy!
INGREDIENTS:
1lb beef stew meat
1 large jug of tomato juice
1 large can tomato soup
1 onion
1 bag of carrots, chopped
1/2 stalk celery, chopped
2 bay leaves
1/4 tsp celery seed
1-2 cups water or chicken/beef broth
5 beef cubes
2 Tbsp Worcestershire sauce
salt and pepper
garlic salt
1 box small shells
DIRECTIONS:
In Dutch oven cook stew meat with salt/pepper and garlic salt. Add worcestershire sauce and allow meat to brown.
Add tomato juice and tomato soup and beef cubes.
Add chopped onion, bay leaves, and celery seed. Cover and let simmer for 3 hours. (The longer you cook it though, the tender the meat)
Add chopped carrots and celery, water or broth until your desired consistency 1 hour before serving.
Cook noodles, set aside.
Serve in a bowl of noodles with soup on top.