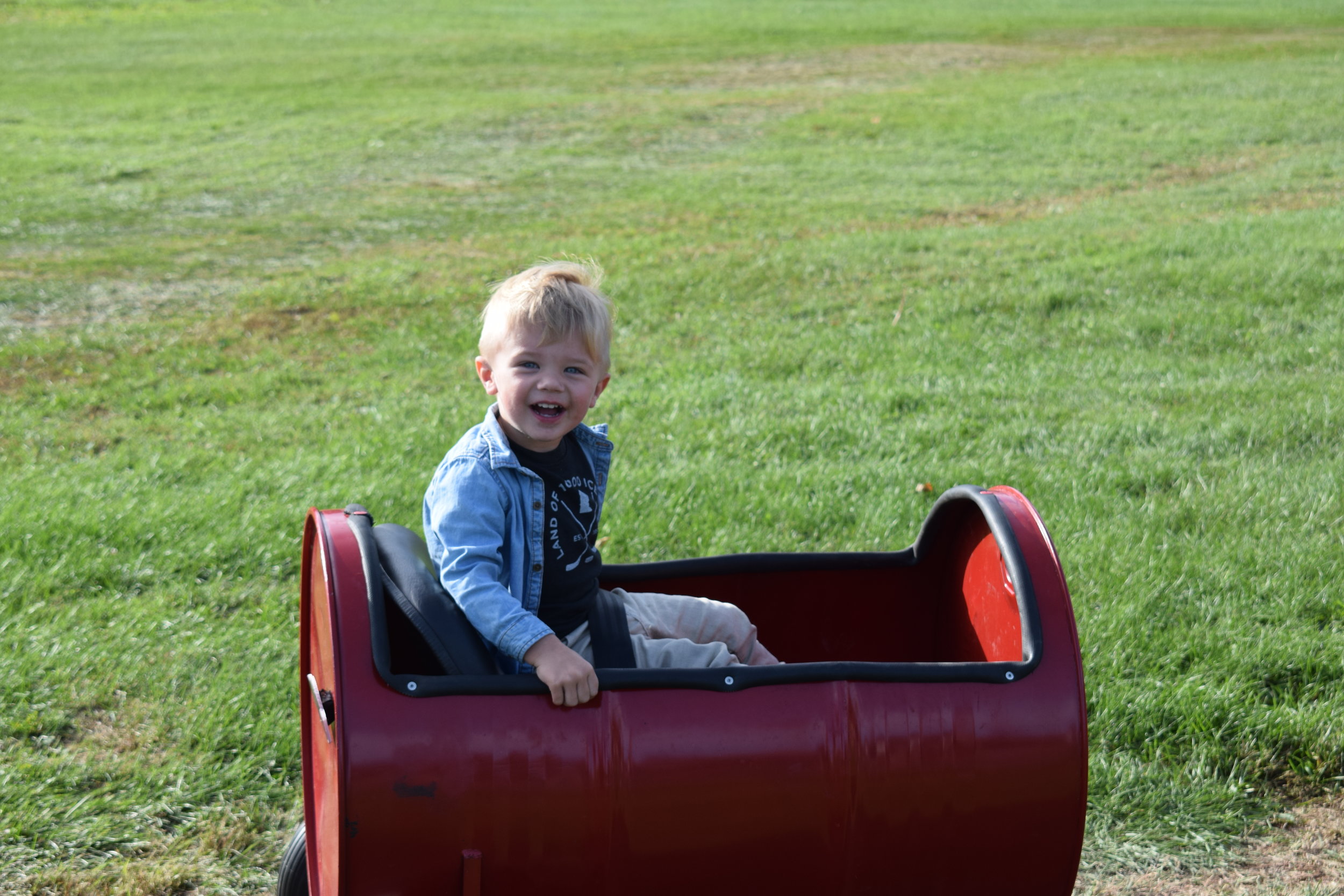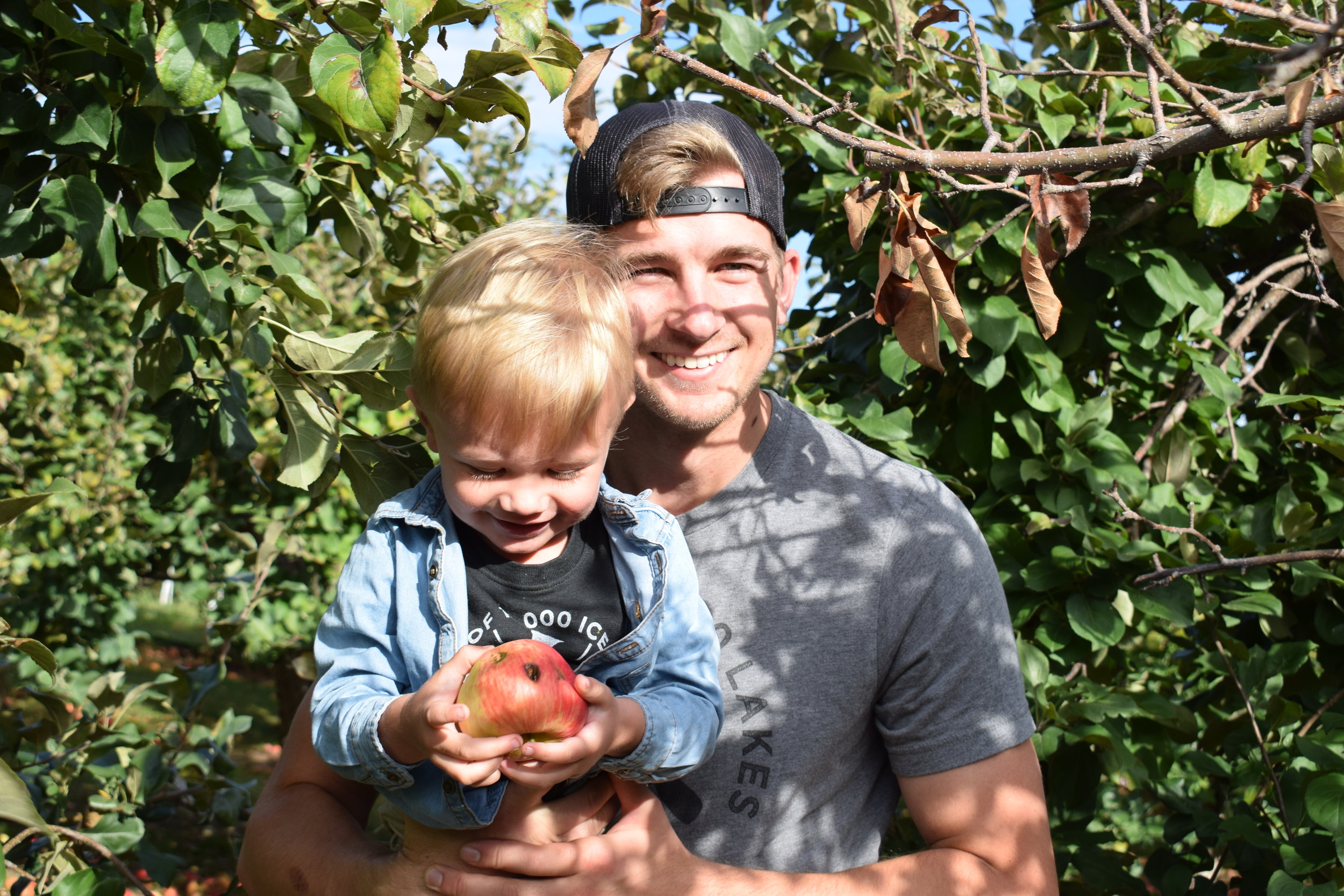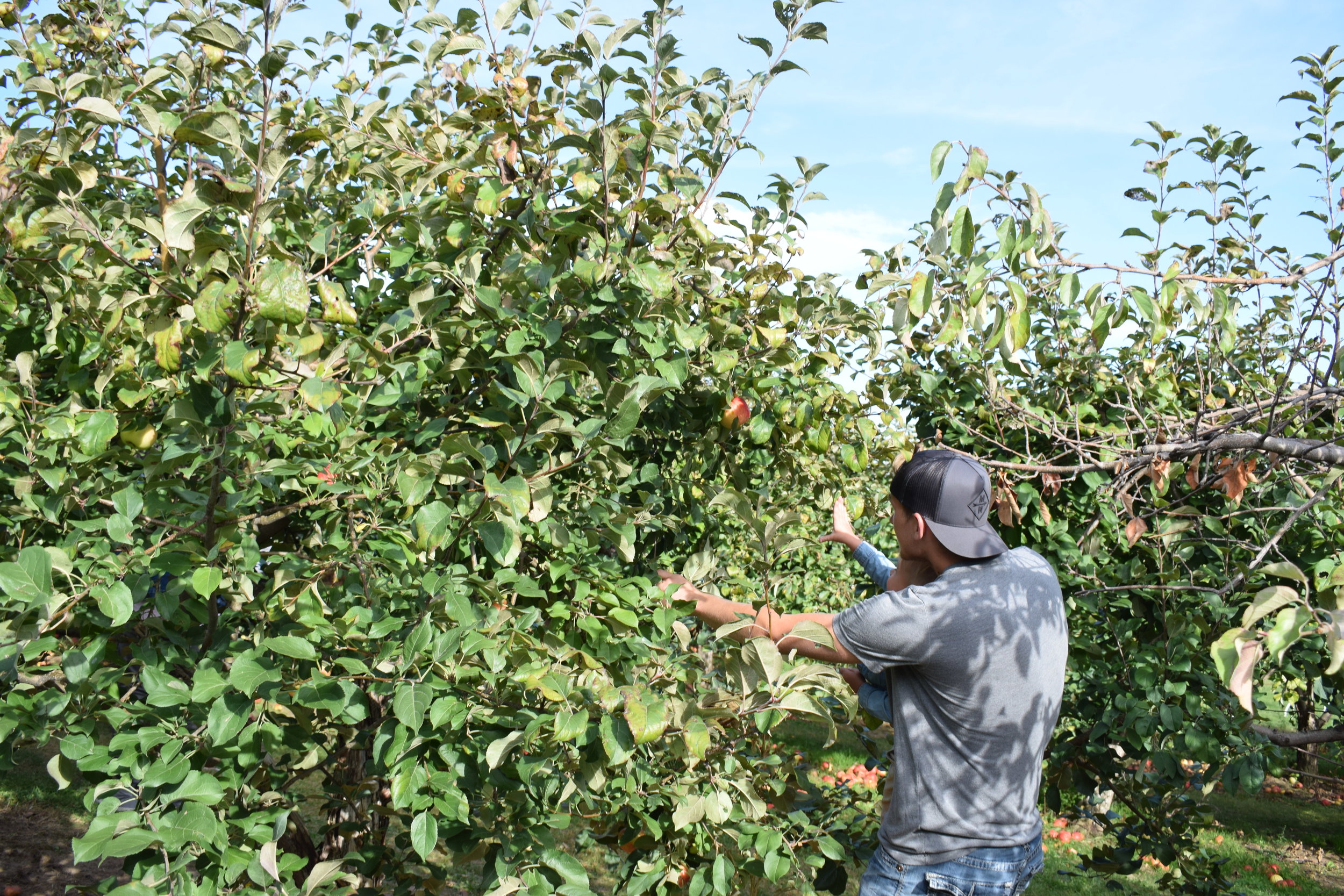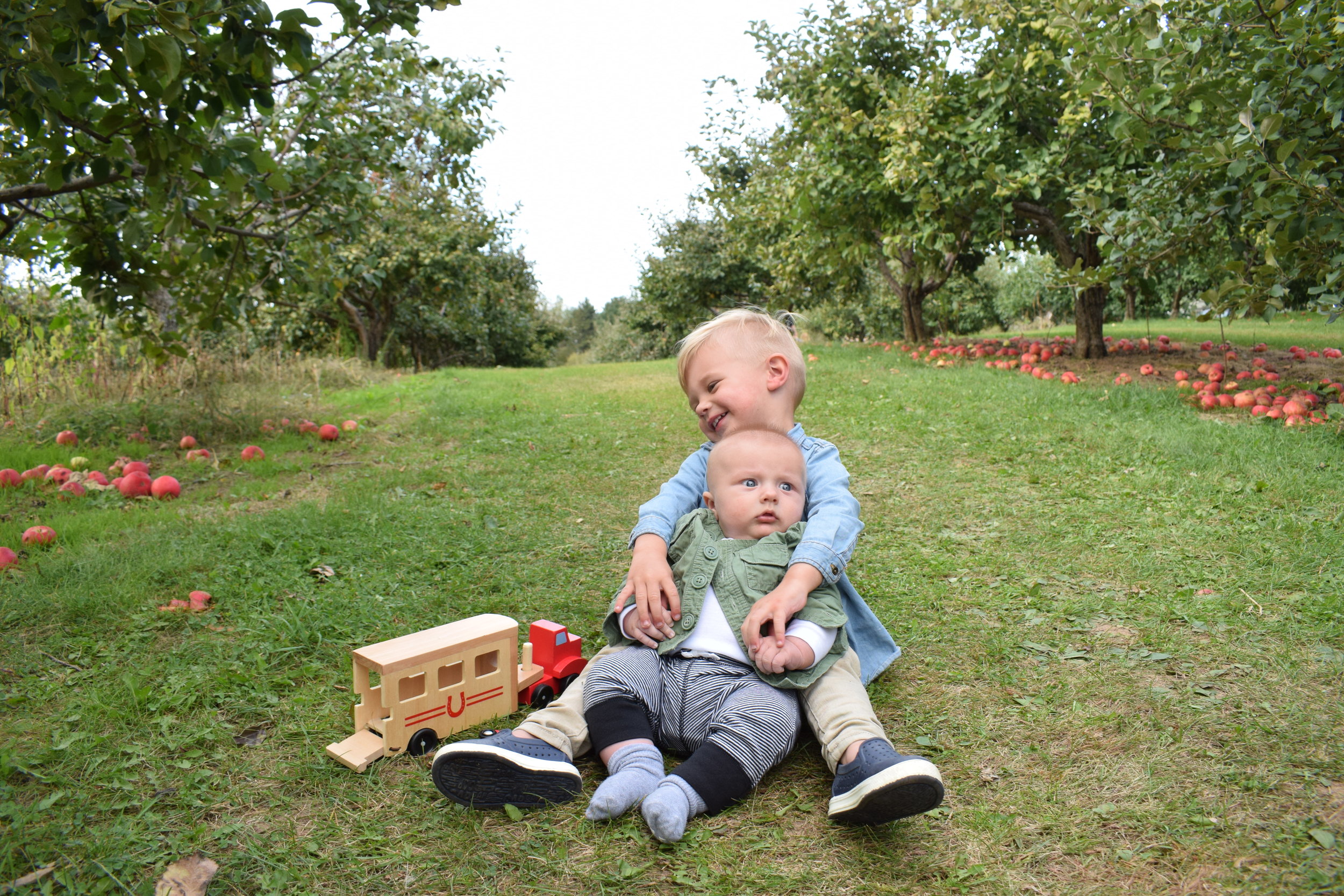 I've been going to the apple orchard since I was a child. It was a tradition that my family always did growing up. We would go to the apple orchard and pumpkin patch all in the same day. I remember picking apples, feeding goats, riding small ponies, taking LOTS of pictures with pumpkins and other cutouts that you stick your head in and leaving with a warm heart and smile on my face. It was a tradition that I knew I would continue once I had my own children.
Now, having two little boys I drag my husband and them both to the orchard each year sometime in September. Usually during the month of September because thats my birthday month and I can use it as a good excuse to go for my birthday (wink wink) I know Jay may not always enjoy the overpriced child train ride, apple brat, and other goodies, but its about the memories we create.. right!? This year Oliver picked his own apple off the tree and the smile on his face you guys was of pure joy. It made my heart explode with overwhelming happiness.
Of course I have to take all the cute pictures of us at the orchard because well its fall in MN and whats more basic then an apple orchard with cute boys in fall layers, picking apples and eating yummy treats. This year we brought home a loaf of apple cinnamon bread and apple cider donuts.